Cost of your helmet is how much you value your head!
Why is your helmet important? Let's talk. I have been writing about Road Safety for a while now, and I think it is time to  create a new category on my blog. I will be moving my previous articles under this category. It is important subject for me, and you alike. Especially, if you live in India.
As I had mentioned in my previous post about Auto Head Lamps, road safety in India is a topic that is sadly not discussed much. Everyday my ride to office and back is filled with events, avoidable and stupid all the same. It is important to talk about Road Safety. And we should never shy away from it.
Quality of helmet, and why they cost so much?
If you are regular here (I know its rare, right?), I had written a post about how ISI marked helmets do not necessarily meet the quality that the mark stands for. This is a case where any and every helmet that is manufactured ends up getting the ISI sticker. Fact remains, that ISI is a standard that is to be followed, but all products do not go through any approval process from the Bureau of Indian Standards for the design and built.
One thing that you need to remember is, a helmet will not give you 100% protection. It will protect you enough that you can recover from a crash, with medication if needed. You can only imagine, without a helmet you do not stand a chance.
There are road side stalls erected that sell Rs. 100 worth of helmets. People buy these helmets only to avoid a fine from cops. My uncle had one of these (and he is known to be accident prone historically), and I bought a better one for him as a gift. Every day I see so many people who, even though have good quality helmets, do not wear them. Unless, they are approaching a junction with a possibility of a cop standing there.
Quality
However, just because a helmet is cheap does not mean it is bad one, consequently if a helmet is expensive, does not mean it is the best. The issue is awareness. Awareness in how to identify a good quality helmet, and to have the intelligence to have a lid on your head. At all times.
Good quality helmets are expensive, and for the right reasons. The materials used are made to last in case of a crash and reduce the impact. Read this article by Schui from Overdrive. Here he explains the multiple layers that are woven to reduce the impact. One thing that you need to remember is, Helmets will not give you 100% protection, but will protect you enough that you can recover from a crash, with medication if needed. You can only imagine, without a helmet you do not stand a chance.
Helmet quality in today's world is too difficult to predict or ascertain. With the advent of fake originals or 1st copies, it is difficult to find out if you are being sold a fake one or the real one. Unlike clothes, you will not buy a first copy of vegetable or meat to make your food.
Sticking a certification like ISI or DOT does not take much of an effort, and hence it is even more complicated. So whom should you trust?
Buy helmets from authorized showrooms! That should drastically reduce the chances of you being sold a fake original and instead get the real one.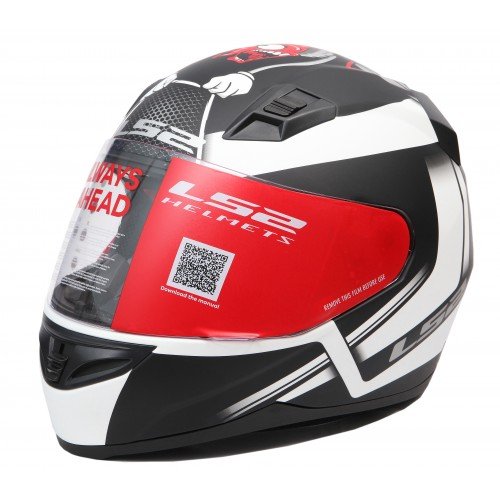 Awareness and how to spread it?
It obviously starts with you following it first. If you are riding on the streets or highway, get yourself a good quality helmet that you think would value your head. Ensure the head fits the helmet, and it is not loose enough. There are sizes available like tee shirts, XS, S, M, L, XL, XXL.
Ensure you educate your friends and family about the need to buy a decent helmet. I know of a friend who lost his wife, because she was not wearing a helmet during a accident. Incidents like these should and they do reinforce the need for helmet, but do we need to wait for such mishaps to happen?
Add your thoughts and views in comments below.
Feature picture from Joe Saward's blog.