Alright, I was not shortlisted at first  for the IndiMeet with Sterling Holidays, and my entry was only confirmed three hours before the start of the event. Before I knew of the shortlist, I was already looking forward to attending this IndiBlogger meet (one after a long time for me). I am glad I made it! A call out to Nihal from IndiBlogger, who patiently listened on to my rant.
When I saw the event invite, it did intrigue me – I had never attended an IndiMeet with a hospitality brand. This sure had to be big, since only select 20 individuals would get to go!
Here is a video I made on this IndiMeet, if you want to save the pain of reading through the post.
Why am I talking about Sterling Holiday Resorts?
IndiBlogger invited me to attend an event hosted by Sterling Holiday Resorts. The chain hosted a high tea session to share with us their plans for a renewed Sterling. The event also was accompanied by the launch of the new brand identity for Sterling Holiday Resorts. There is a new flavor of colors that represent a new beginning. I will let the pictures do the talking.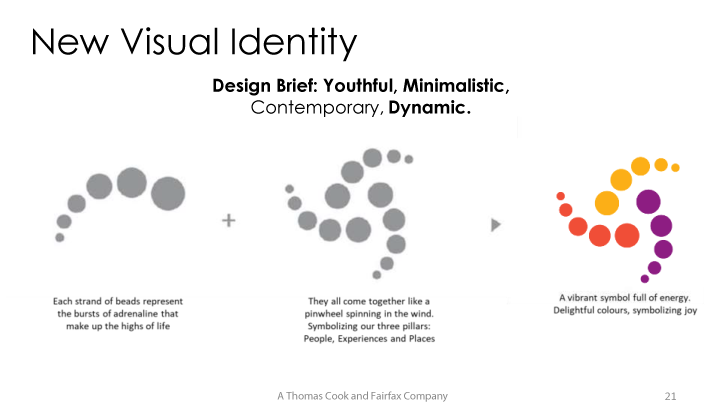 #latepost Had a wonderful time welcoming new brand identity for @WorldOfSterling at @ITCMaratha #HolidayDifferently #mumbai #travel pic.twitter.com/zgXO4zqMAX

— indianomics (@indianomicstv) December 7, 2017
Disclaimer: This is not a sponsored post – more of what I learned from the event, gaining a deeper understanding of the current market situation and what is the next avenue for resorts in India.
A Sterling holiday experience from the past!
The first time I remember hearing the name Sterling Holiday Resorts was during my visit to Lonavala. Hostel roommate Dipen and his family were members of this holiday chain. It helped as we booked the room for four of us paying a nominal fee. It was a huge deal, given that we boys staying in hostel back then had very little money to spend on luxury.
Our experience at Sterling Holiday Resort in Lonavala was one of a kind. Four guys, an empty hotel during weekdays, an open swimming pool, and crazy rain. Ah, the memories are still fresh. Today though the chain of resorts has changed hands. Thomas Cook India now owns Sterling Holiday Resorts, and they are looking to expand rapidly.
How is Sterling helping Holiday Differently?
Every time a brand relaunches itself, I am excited! Changes in consumer dynamics and advent of the digital age have pushed many businesses to be creative. A relaunch is a thorough overhaul of the way the company works at various levels. The change is not only in the logo and colors of the brand, but the change is happening on the ground.
Investing more than Rs. 250 Crores into its existing property, to re-build and not refurbish, it is a strong commitment. The staff at all levels have been or are being trained to be customer-obsessed, and imbibe in the service culture.
Holidays with fixed itineraries, basic rooms, and limited menus are a thing of the past. Today's travelers enjoy finding one-of-a-kind experiences with their loved ones. And that's what the new philosophy is all about. Fueling the joy of discovery.
Not only upgrading existing resorts, but Sterling is also coming up with brand new ones at some of the places even my fellow travel bloggers at the event did not know!
Now you are talking…
The new focus is to create a curated experience, helping in the discovery of oneself or self-satisfaction. And this means, taking you, the patron, on a journey that you are yet to explore. Okay, let me rephrase it.
And this means, taking you, the patron on a journey that you did not know it exists! If that does not excite you, what else will, huh?
Sterling knows that only experiential holidays cannot do. So they are coming up with interesting mixes, which I am sure will appeal to a lot of their target audience (it does to me). It is called "Sterling Discoveries."
Sterling Discoveries – a new ball game
The rural-urban divide in India is vast. But what is non-existent today is the tribal-rural-urban connection. Most of us have heard the term aboriginals or natives in places like Australia and Micronesia. It is easy to forget, but important not to, there are many tribal aboriginals in India as well.
Take for example the Todas of Udagamandalam. Okay, now that I have put a spin on your tongue, Todas of Ooty. They are pastoral tribe living on the isolated Nilgiri Plateau. It is not every day that you get to visit and live their way of life for a brief moment.
Sterling Discoveries
Prev
1 of 4
Next
Or tea trailing in Darjeeling? A trail of food and culture? What about watching the stars lit sky at night in Corbet Park? I mean which other resort has thought of star gazing and seeing tigers at the same place? Clearly, others' did not. That is a huge change. They had me at Dindi, a weavers village on the banks of the Godavari and an off-beat backwater destination, akin to my hometown in Kerala.
And now it is time for a mascot!
Kids love mascots. It is proven the fact. Adults selectively like mascots, and that is a proven fact alright. But when kids of these adults get attracted, the former's choice wins! Sterling revealed a mascot for the first time in its existence. And it is a cutie-pie named the Raja Rex!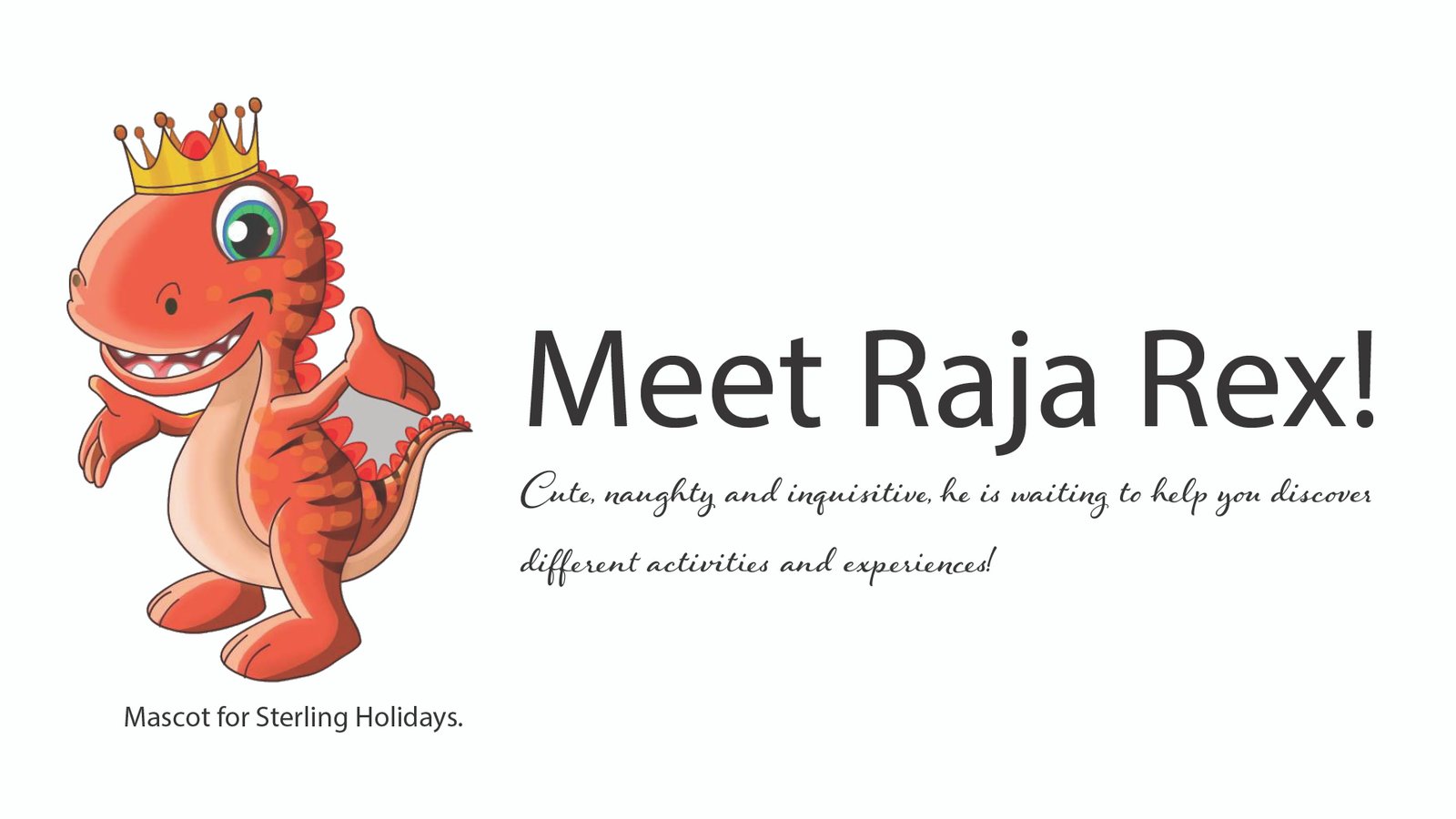 Named after the Rajasaurus Narmadensis (dinosaur found to have lived in the land that is today India), Raja Rex is cute, naughty, inquisitive and willing to help you discover different activities and experiences.
Unexpected Surprises and a Holiday Insurance?
You did not expect to hear this, did you? Holiday Insurance – a domestic industry first! All customers of Sterling will get a comprehensive Holiday Insurance cover (home-travel-holiday-home). For FREE! You read it right, the holiday insurance covers travel, stay, return and does not cost you a premium.
Sterling also came up with a calendar of 100 days in the whole year (almost every 3rd or 4th day) to have various surprise activities. From cooking to sports, love to patriotism, the themes vary. They have also considered international day celebrations like World Yellow day.
So check with your destination hotel and prepare your kids for a surprise! Let them discover themselves.
Transformation in making
Thomas Cook India is looking to reinvent Sterling Holiday Resorts in a big way. Started off as a time-share membership program, their properties did attract non-member bookings, most of the times for their brilliant locations. To say that Sterling is like Club Mahindra, a rival, ain't true. Because about 50% of Sterling's booking comes from non-members.
Experiential holidays is the in thing. Sterling is intending to do more with their emphasis on personal discoveries an individual can make. More on it a bit later, first why change?
Changing consumer and market dynamics
The holiday trend in India has changed (and improved) a lot over past few years. Still, our country is ranked 5th on the list of world's most vacation-deprived nation! And time and money have their own value systems. People spend more money to save time!
It gets tricky when it comes to vacation. Longer weekends are now spent as getaway vacations. Thanks to the 5-day-a-week work culture sweeping the nation. Traditionally, short getaways are planned with office colleagues or with friends and family. With the advent of social media, that is changed too!
Now, members of the online groups on WhatsApp, Facebook, reunions, Interest groups and other popular mediums are planning vacations, and the priority is to holiday differently!
Curious Case of Bragging Rights
Today you go out to places that are Instagrammable. Holidaying these days is more about the experience than relaxing

Mr. Peshwa Acharya, CMO for Sterling Holidays
The travel and tourism industry call it "Experiential Holidays." I have written an entire blog post on experiential holidays, explaining the various ways the industry in exploring to create a more immersive, fulfilling experience for their patrons.
In the digitally connected lives that we all live, it is important to Facebook and Instagram! I can see some of you are nodding your heads right now. Checking in at locations, pictures and selfies galore, the Gen X and Millennials are increasingly looking for exotic places to visit and get experiences to click pictures!
Being brag-worthy is a skill these days, due to an invisible social pressure, just like the infamous Sharmaji's son that we grew up hearing about.
To book your next holiday, go to sterlingholidays.com
The Bloggers!
IndiMeet
Prev
1 of 23
Next