A Place for Lovers & Couples in Mumbai – Part 2
The original post written way back in 2009, A Place for Lovers and Couples in Mumbai had been one of my top visited and top commented post as well. Then came the JetPack 2013 Analytics Report which suggested that I should write more about topics that earned me most visits. Hence I am writing a place of lovers and couples in Mumbai part two. 🙂
It is simple to understand why the subject of my post. It has earned me numerous hits over past 4 years. In Mumbai, there is less space for romance and more for everything else. You can openly spit, shit and piss on the streets without being caught by the Moral Police. But you can't have a private moment of romance with your partner. Many of the people had paid a fine (bribe if you may) of more than INR 1000 for not getting into an indecent behavior, but just to stop things to reach the families.
Still, many have dared to (because there are no options) to spend their time at some places which are well-known. Yet, couples find it increasingly difficult to accept going to such a place with your lover in fear of being caught. I had already mentioned in my previous post about Bandra Bandstand, Borivali National Park (Kanheri Caves), Cinema Hall or a Multiplex, Café and Discotheques and a few beaches like Silver Beach, Juhu Beach, Chowpatty, Versova Beach and Nehru park.
In this one, I am going to update with some more places that I know would help couples have their own time, albeit without any indecency. In all these places that I recommend, do not try to go over board as there are reports that couples even making out at Bandra Bandstand which is the height of indecency. These are open, public places and you should stick to romance, not love-making 😛
Marine Drive, lovers paradise.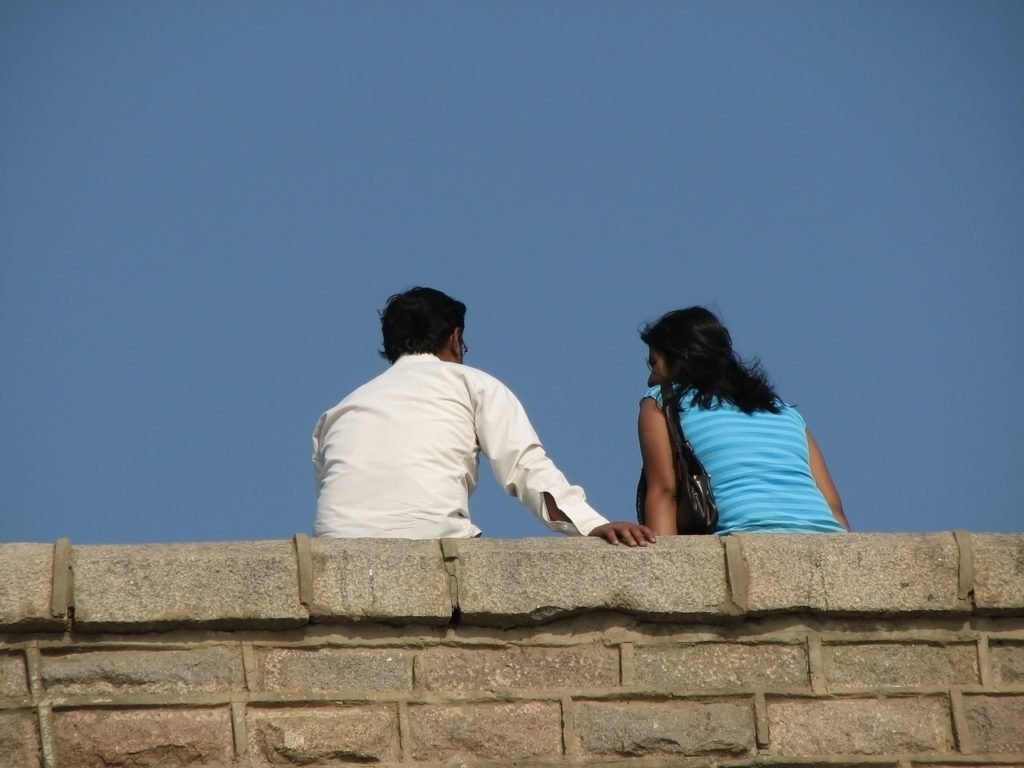 A walk along the Marine Drive, holding hands of your lover often turns romantic. The cool evening sea breeze and the dusking sun are a perfect setting. Have an ice cream or peanuts, speak up to your partner and open your heart, pour all the love you have in this setting and you will have a time you will remember for a long time.
Beware of Police here if you are sitting for long. It is known that some of the police personnel do have vested interest and pick up couple of lovers who could be vulnerable and threaten to inform their family members to extract a fine, for which you will never receive a receipt.
Chota Kashmir
A reader named Ankush commented on the older post on similar subject and informed me about this place called Chota Kashmeer (or Kashmir). It is located in Goregaon East, Arey Milk Colony. Apparently, this place has been a popular location for many Hindi movies (which I do not know off) and offers a perfect setting for a romantic get away from the hustle of the city. Being close to the greenest of places in and around Mumbai, this place also is a bird lovers paradise of sorts. What other than chirps of birds to the background be best for a romantic conversation with your lover?
Carter Road, Bandra
Similar to Marine Drive, but a different setting, Carter Road is one of the most visited by couples and college goers. It is also a place which offers some privacy and places to sit and have a quite romantic conversation well into the evening. During the day and early evenings, this place tends to be crowded.
Theme Parks
Mumbai boasts of three theme parks. Two in the west, and one down north-west, offer a fun-filled get away for couples. Essel World and Water Kingdom near Borivali are perhaps the oldest theme parks in Mumbai, as well as the cheapest. It has some of the rides which you will need to pay for inside the park, but most of them are complimentary. Personally, I have enjoyed Water Kingdom better than Essel World, but everyone has their own choices.
The newest addition to the theme parks around Mumbai is the Adlabs Imagica which is located in Khopoli, is accessible via Mumbai – Panvel – Pune express way. I have not got a chance to go there, but have heard great things about this new place. It is however, on the costlier side. You can check on their website for offers which are cheaper during festive / monsoon seasons.
Essel World and Water Kingdom entry tickets cost around INR 500/- per person (be sure to check the latest prices), however the Adlabs Imagica is costlier at INR 1500/- per person.
Café
With the arrival of Starbucks, I wanted to add some more under this Category apart from Café Coffee Day. There are many other Café including Barista Lavazza,  Starbucks, Costa Coffee etc. which have huge presence throughout the country.  Not only these Café offer Coffee, but other beverages like Tea, Mocktails and serve good quality food as well.
You can order what you want and sit there for hours and hours talking about things you  can only speak to your beloved.
Home
There is no place like your place. Call your partner home, and watch a movie. Or just about anything that you two want to do in the confines of your four walls – the best and the safest approach. Only catch, ensure your parents and neighbor's do not come  to know about it. Slip her/him in when everyone else is their busiest – the afternoons.
Link to the Part 1 of this series: A place for Lovers and Couples in Mumbai. Photos from Sxc.